Free shipping when you spend QAR 70 and above on items
Easy Returns
Cash on Delivery available
SKU : CP5923
Warranty : 6 Month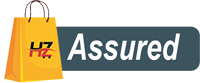 Item
Xiaomi Redmi 20000mAh 18W Fast Charging Powerbank
Brand
Xiaomi
Type
Power Bank
Battery
20000mAh
Color
Black
Number of Output Ports
2
Charging Cable Included
Yes
Power Supply
5 V/2 A, 9 V/2 A
Output Power
5.1 V/2.4 A, 9 V/2 A
Other Features

Intelligent Power Output, Two Way Fast Charge, Low Power Mode, Compact Design, 9 Layers of Circuit Protection, Stylish Aluminium Casing

Description

This 20000 mAh Mi power bank can charge your devices multiple times, on the go. It is compatible with numerous devices and intelligently adjusts the power output to match your device's requirement. And, this stylish device provides a comfortable and premium feel as well.

This Mi power bank offers two-way fast charging. It offers a fast charge support of 18 W, which helps you charge your device quickly and efficiently.

This high-capacity power bank enables numerous charges, on the go. And, thanks to its 18 W fast charge support, you can enjoy fast charging as well.

This Mi power bank is compatible with various devices and intelligently adjusts the power output to match the requirement of the device being charged.

Stylish and Premium Design

Apart from its efficient features, this power bank also uses PC + ABS material to provide a premium and comfortable feel.

Nine-layered Circuit Chip Protection

With the USB smart-control chips and the charging/discharging chips built in this power bank, it provides nine layers of circuit chip protection - while enhancing charging efficiency.