Free shipping when you spend QAR 70 and above on items
Easy Returns
Cash on Delivery available
SKU : CP5941
Warranty : 6 Month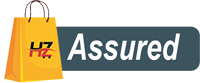 Item
Xiaomi Mi 5000mAh Powerbank 2 Silver
Brand
Xiaomi
Type
Power Bank
Battery
5000mAh
Color
Silver
Battery type
Lithium-ion Polymer rechargeable cell
Input Voltage
DC 5.0V
Output Voltage
DC 5.1V
Input current
2000mA(TYP)
Output current
2100mA(TYP)
Rated capacity
3.75V/5000mAh(TYP)
Charging time
3.5 hrs with 5V/2A plug and standard cable
Size
125 * 69 * 9.9mm
Charging temperature
0℃-45℃ (TYP)
Discharging temperature
Initial -20℃~+60℃(TYP)
Load detection

Auto-detects device plug-in/plug-out

Weight
156g
Description

Keep things light. The 5000mAh power bank is designed for everyday use. Stash it in your bag or pocket - it's so slim you won't even know it's there.

Sourced from reputable suppliers such as ATL, premium lithium-ion polymer battery cells add 5000mAh of battery life to your smartphone, tablet or digital camera.

World-class chipset protection

Mi Power Bank's adopted USB smart-control and charging/discharging chips from Texas Instruments provide nine layers of circuit chip protection while enhancing efficiency.

Optimized charging/discharging efficiency

World-class chips built into the power bank are not only safer but improve charging conversion rate and stabilize discharging voltage with advanced resistance-capacitance sensors to optimize efficiency and durability.

Made from a single piece of aluminum, each casing is formed by high-precision CNC digital cutting. The water and corrosion-resistant surface is rigidly designed for everyday use.