Free shipping when you spend QAR 70 and above on items
Easy Returns
Cash on Delivery available
SKU : CP5657
Warranty : 1 Month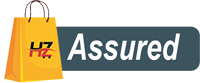 Item
Wireless FM Waterproof Portable Solar Bluetooth Speaker
Type
Speaker
Description

Support solar energy, USB charging, flashlight use.
Support A2DP, AVRCP, hands-free mode, FM radio.
With FM radio frequency function, it can automatically search for radio stations.
International advanced wireless chip and circuit design technology supports all wireless devices.
Use Hi-Fi speakers to ensure that the sound is clear and bright.
Support U disk/TF card and USB card, play audio in MP3 format.
The frequency response range is 100HZ-20KHZ.
When using AUX line input, it can be directly connected to external devices, such as tablet PC/TV/mobile phone.
The wireless working distance is 10 meters.
The battery capacity is 1200MAH, which can be used for 6-8 hours.