Free shipping when you spend QAR 70 and above on items
Easy Returns
Cash on Delivery available
SKU : PC1034
Warranty : 1 Month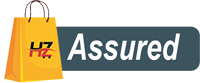 Item
Smart Digital Writing Tablet
Type
Writing Tablet
Color
Assorted
Features

Eye Protecting: with the glass-free flexible screen, Better than let kids spend all day playing games.

Large writing surface: with 8.5 inch LCD screen gives you even more space to draw or write and show your imagination or education content.

Be friends with nature: the electronic writing pad can better protect the environment, 1 writing tablet can save 100,000 pieces of paper = 3 big trees.

The Best Gift for Kids and Adults: LCD writing tablet can be used as a drawing board, notepad, reusable notebook, office writing board, drawing board, graphic , magic children's board, doodle board and so on. It is perfect Choice as gift for back to school, birthday, Thanksgiving Day, Christmas, Easter and any holiday or occasion.

One-touch button erases notes instantly:Tablet displays your notes until you erase them with the touch of a button.

Description

Practice Anytime Anywhere:

It is reusable portable and lightweight drawing board. it is so convenient for you to carry.
It would be a great companion with you wherever you would go like outdoor Drawing from nature or doodle indoor.

Enjoy With Your Kid:

You can learn your child alphabets or drawing by this writing pad.
You can spend time with kid to educate them in funny way.
You can make them busy in learning and divert them from excessive use of tv/mobile.

Useful for Working person:

A practical and useful tool for working on group discussion or negotiation, very convenient to show and clear to see partners idea.
You can use this writing pad as rough pad to save paper.

Brain Development:

The drawing board can be used for children to doodle, draw, write, count and so on to improve their imagination.
Let children grow up in their creations and develop their learning ability.

Pressure Sensitive Touch:

The screen of drawing board are made from durable, shatter-proof, non-toxic material (Plastic,Exoline,radium). No blue light, radiation or glare to stimulate eyes.

Replaceable Battery:

The coin battery normally can last about 6 months and can be replaced easily if run out of power. Working take only little energy, no waste of paper and save money.

Smart Lock Function:

One key at back or bottom of tablet to lock the screen in case of accidental press Unlock it to erase the screen. Lock or Unlock up to you by locking you can check activity of your child.

One Click Clear:

Press the delete button, wait only one second to clear the screen. No need to worry about laborious erasing and paper waste.
Equipped with professional writing simple, easy to operate.
High efficiency, erase the delete button that touches your picture.
The LCD inductive writing surface makes your writing or painting without any delay.
Lightweight and portable, suitable for school, office, family use, or other use.
Built-in replaceable button battery to facilitate the power of replacement.