Women Fashion
Manicure Mirror Nail Powder
Availability:
111 in stock
Free shipping when you spend QAR 70 and above on items
Easy Returns
Cash on Delivery available
SKU : CP5608
Warranty : 1 Month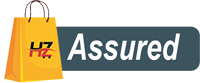 Item
Manicure Mirror Nail Powder
Description

Nail's decoration
Strong mirror effect under strong light.
Easy to apply on natural or artificial nails.

How to use

Prepare your nails with UV BASE coat, UV Gel polish.
Apply No Clean UV Top Coat cure under UV lamp or LED lamp until it is totally dry
Use an eyeshadow stick to pick up the dust and polish it on your nails.
Repeat steps 2 and 3 until you are satisfied with the effect.
Seal with UV top coat and cure under UV / LED lamp.